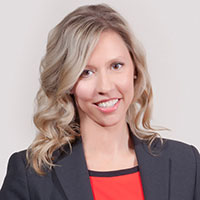 Giselle Kovary
Generational Expert | Organizational Performance Consultant
As president and co-founder of n-gen People Performance, Giselle Kovary is dedicated to building strategies and programs that help clients target, motivate and engage employees in order to increase performance and productivity. She is a sought after resource to industry leaders, having worked with 18 of the top Fortune 500 companies across North America, and over 60,000 people globally have experienced an n-gen workshop or presentation. With close to 20 years of experience in learning and development, she has devoted more than fifteen years to researching the impact that generational differences have on organizational performance.
Giselle has created solutions and programs in six practice areas – sales and customer service, leadership, team building, Millennials and Gen Z and human resources. She has co-authored two books: Loyalty Unplugged: How to Get, Keep & Grow All Four Generations and Upgrade Now: 9 Advanced Leadership Skills. As a human resources expert, Giselle is regularly quoted in national publications and appears on television and radio, including CBC, CTV News Channel and News Talk radio.
Giselle has a Master's degree in communication studies from the University of Windsor.